Jeux d'enfants (Children's Games) by Francis Alÿs is a video art exposition presented by MAC (Contemporary Art Museum in Montreal) and Momenta. A typographic game that evokes the theme of the exhibition was created for the ad campaign. The MAC has described the exposition as follows:

"Francis Alÿs presents his series Children's Games, a collection of scenes of children at play around the world. Ongoing since 1999 and now comprising nearly twenty videos, this inventory of childhood activities shows how children turn simple, ordinary things—chairs, coins, sand, stones, plastic bottles—into the foundation of unlikely and fantastical universes.

By exploring public space and the everyday through the playful imagination of children, Alÿs proposes an intimate yet political view of the universal and unifying nature of games. Although the current state of the world prevents us from imagining globalization as a positive form of togetherness, this praxis of imagination might express the very essence of humanism, reinvented."

Work done at Paprika.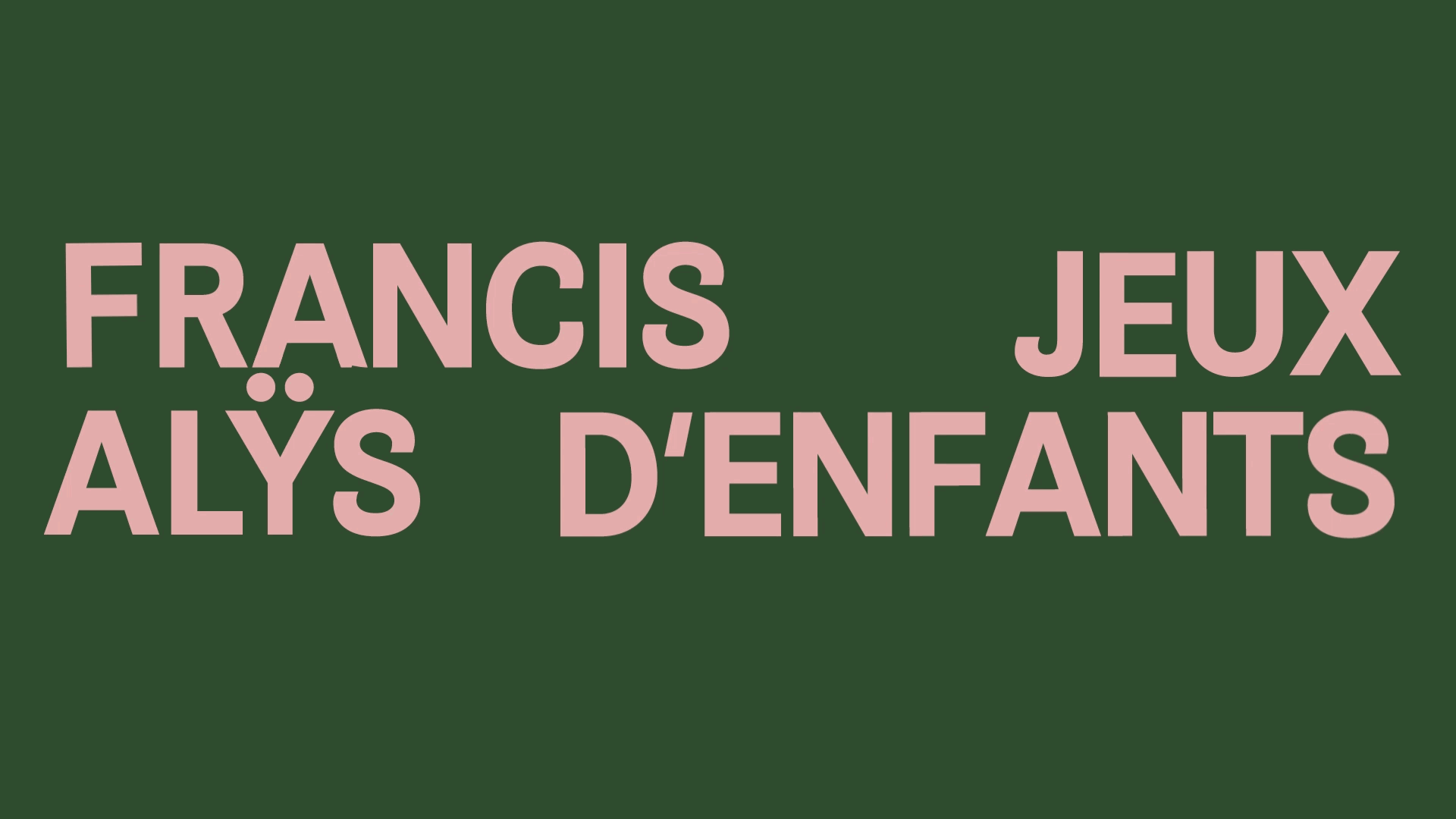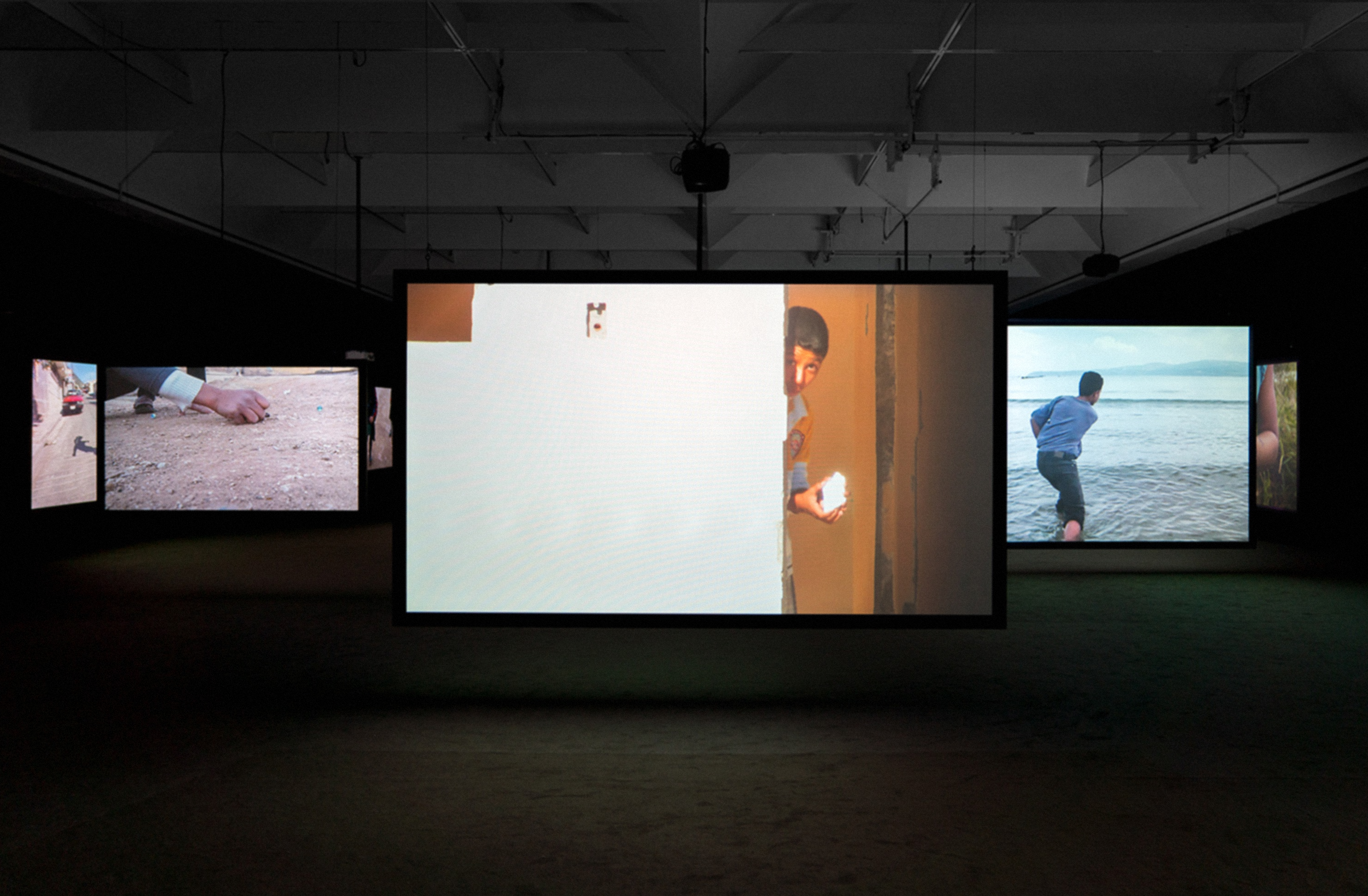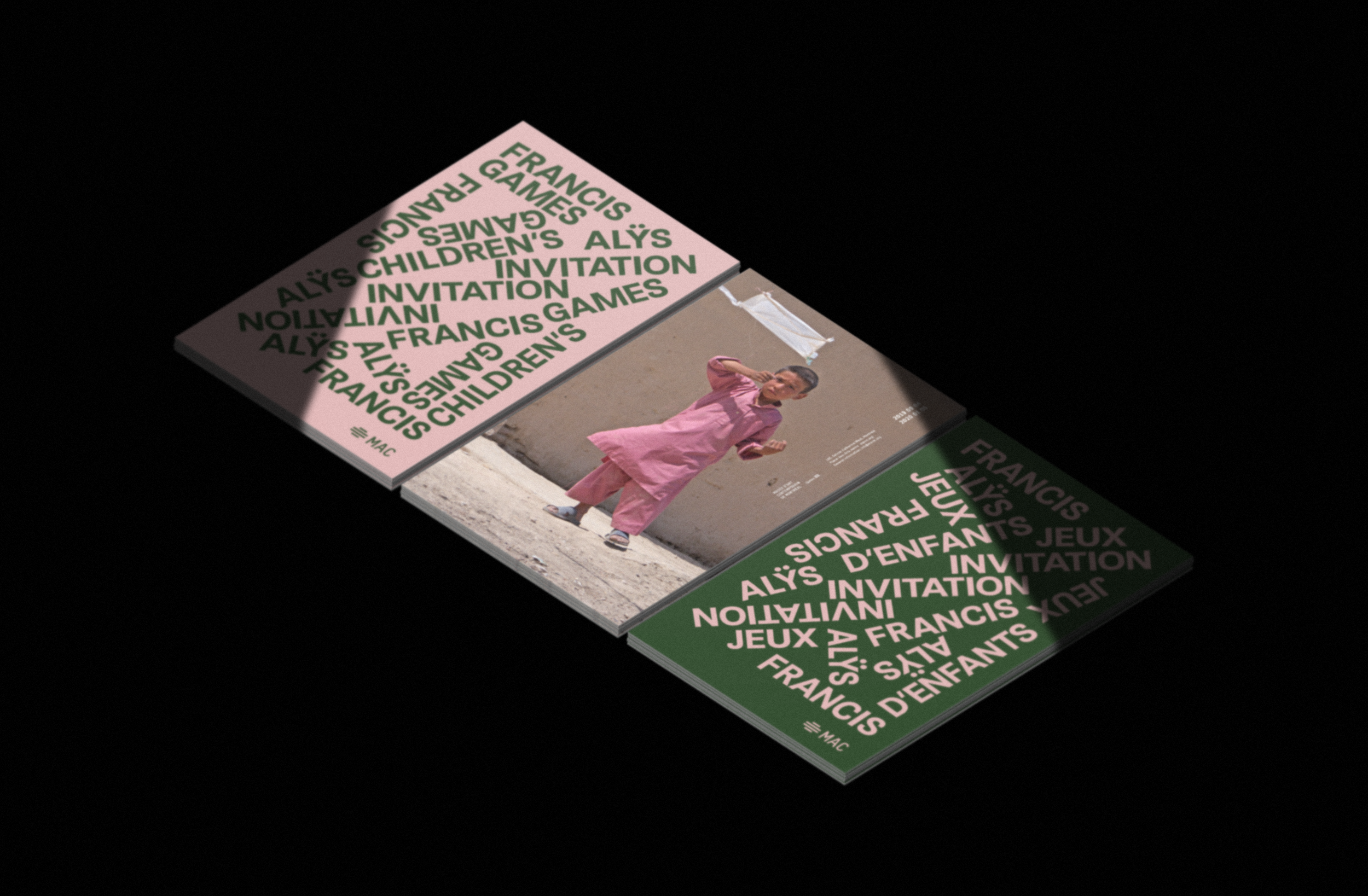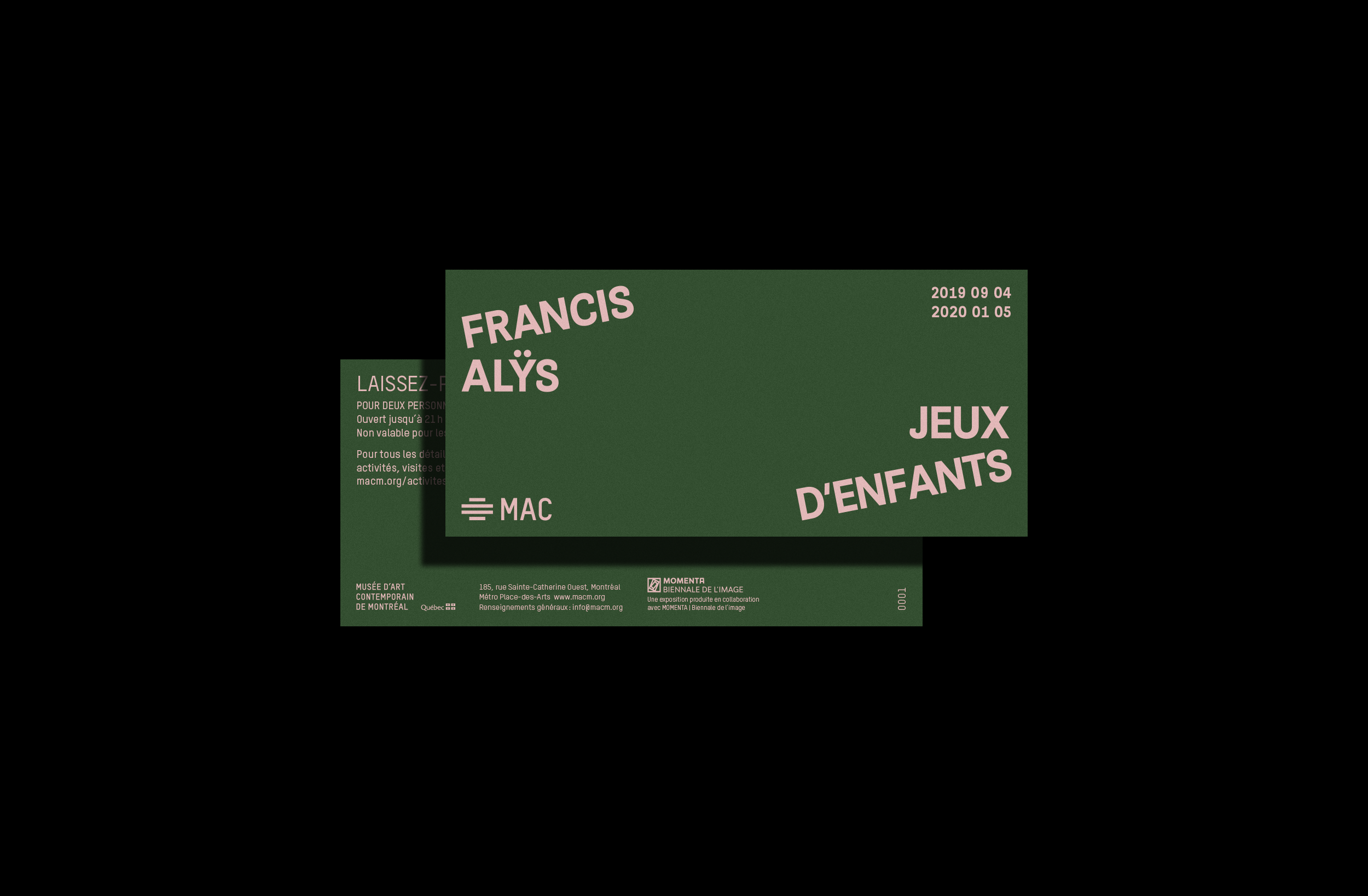 Image stills taken from the videos: © Francis Alÿs
Photos of the exposition space: © Richard-Max Tremblay